Vignobles Chanfreau


Discover our châteaux
Our philosophy: sustainable viticulture
Plowed or grassed, according to the nourishing character of the soil, our vines are the object of all our care. The lightest soils are plowed and scratched to avoid too much summer water stress.
According to the method Cousinié, which advocates the balance between minerals, our only contributions are natural manures and trace elements.
Lastly, in order to respect the life of our soils as well as the environment, in case of heavy pressure of vine diseases, our vineyard treatments are made according to the principles of sustainable agriculture with selected products and at reduced doses.
In order to formalize these good practices, we entered the Terra Vitis environmental certification in 2015.
What is Terra Vitis ?
Terra Vitis is an environmental initiative committed to the preservation of French vineyards.
It incorporates measures to preserve the fauna and flora of our terroirs.
The estates are audited each year to monitor compliance with these rules.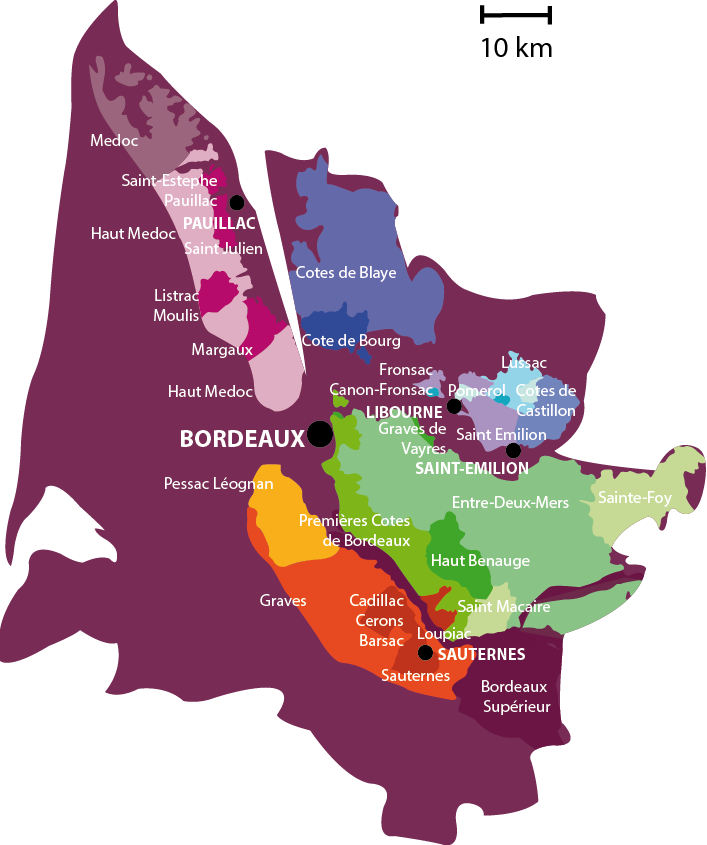 Like an amphitheater, the vineyard faces the châteaux since the origins of the vintage. Only the creation of appellations has split it between the Listrac-Médoc Appellation and the Moulis Appellation in Médoc. Its vineyards occupy the highest point of the Medoc (43 m) and its gravelly slopes.
On these magnificent gravelly slopes are produced in appellation:
AOC Listrac : Château Fonréaud and Château Lestage
AOC Moulis : Château Chemin Royal, et Château Caroline
AOC Bordeaux White: Le Cygne de Fonréaud and La Mouette de Lestage
The vine is cultivated in the greatest respect for the plant and the environment according to the precepts of the Cousinié Method.
Contact us
45 minutes from Bordeaux, discover our estates
The Château will arouse the curiosity of the youngest with its treasure hunt in the park around the château as well as wine lovers following the guided tour!
Wine Lovers, with family or between friends, let us guide you!
Discover
Looking to organize a family reception? Or a seminar for your company? Look no further, the Château Lestage welcomes you in its green setting 45 minutes from Bordeaux to organize your events, and make them unforgettable.
Discover