History of


Château Caroline
The vineyard origin dates back to the 17th century, its pretty and relatively young name was born from the separation of the old domain of David into two vineyards when the appellations Listrac were created in 1957 and Moulis in 1936.
In 1870 Charles de Saint Guirons had the magnificent chateau built on the plans of the architect Minvielle in the style characteristic of the Napoleon III era. Since that time, the castle has always been inhabited.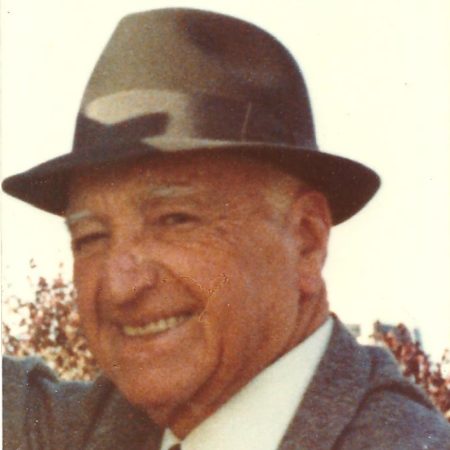 At the beginning of 1963, Marcel Chanfreau and his son Léo, winemakers in North Africa, fell in love with the beautiful ensemble of Château Caroline and Château Lestage, which they immediately acquired.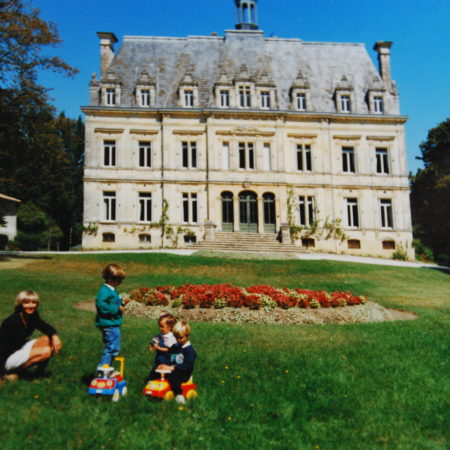 Château during the 1980's
In the 16th century the Lestage family owned a vineyard on the Petit-Poujeaux road. It had a nice view of Moulis, and bordered the plots of Château Clarke and Château Malmaison. Its name: "Bellevue" already used in Bordeaux will be replaced by "Caroline", name of the last little girl of Marcel.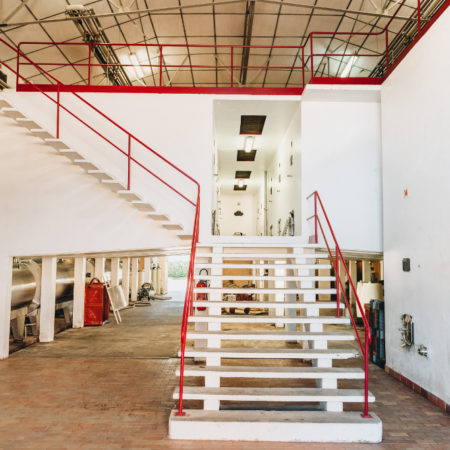 Concrete vats of the château
Today the Chanfreau family takes care of this vineyard with passion and refines each vintage, our team will have pleasure to make you discover it.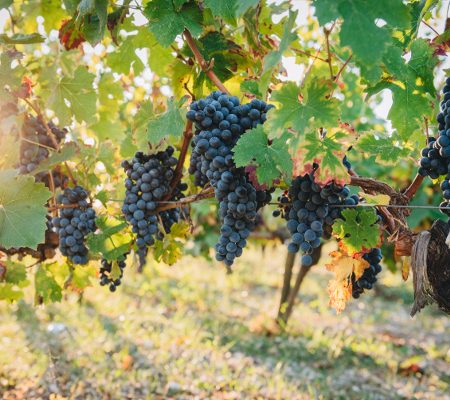 This magnificent vineyard, installed on the highest point of the Medoc, enjoys a privileged situation that allows it
to obtain a good precocity, pledge of "greedy" wines that know how to age beautifully.
Discover
For more than half a century, the estate produce exceptional wines in line with the great wines produced on the Bordeaux vineyards.
Come to discover our productions, as well as a presentation of the specificities related to each vintage.
Discover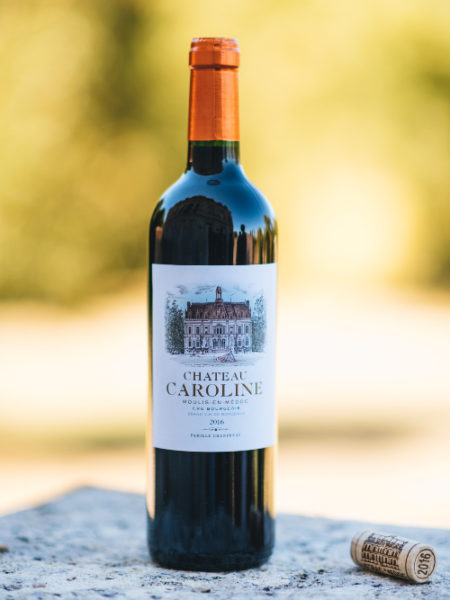 45 minutes from Bordeaux, discover our estates
The Château will arouse the curiosity of the youngest with its treasure hunt in the park around the château as well as wine lovers following the guided tour!
Wine Lovers, with family or between friends, let us guide you!
Discover