Terroir
The vineyard of Château Chemin Royal blossoms along the old Roman road named Chemin des Vins which then crosses the hillside of Fonréaud. To the south the soil is composed of Pyrenean gravel while the north of the hill is composed of clay and limestone.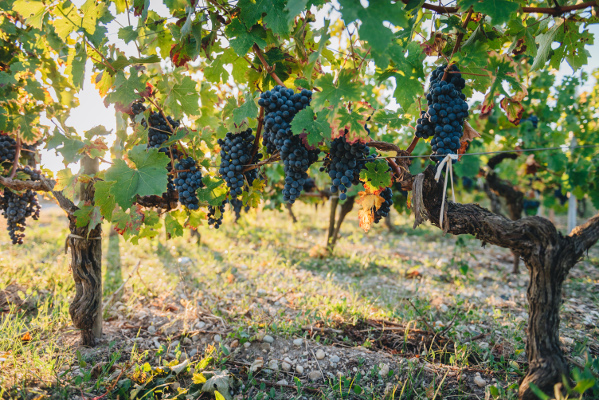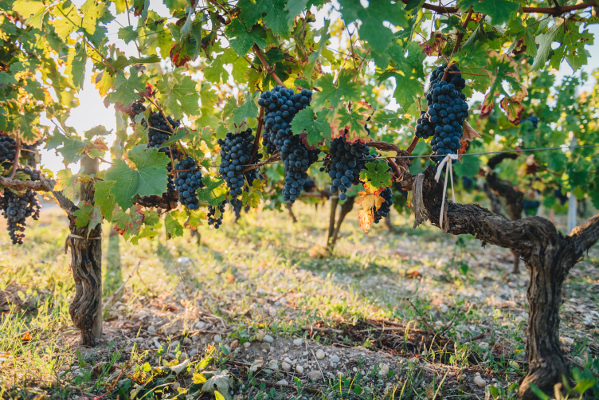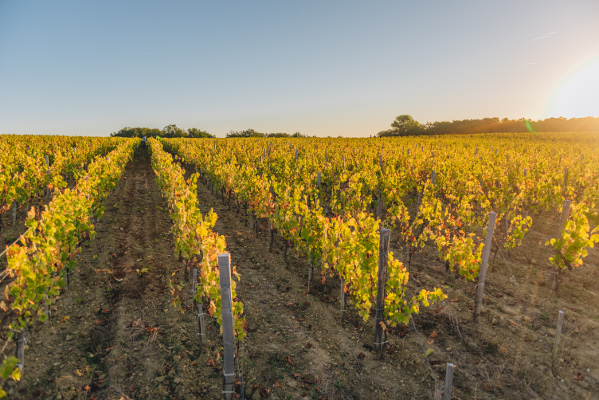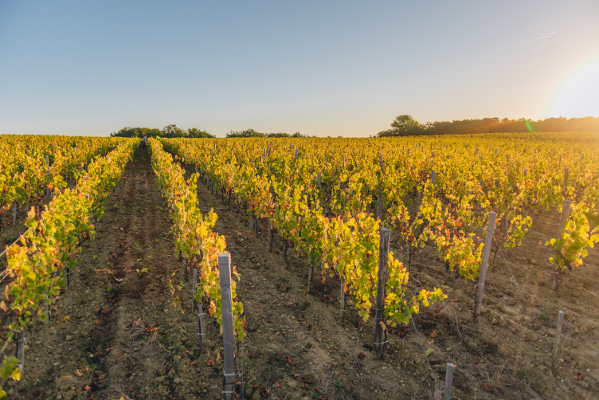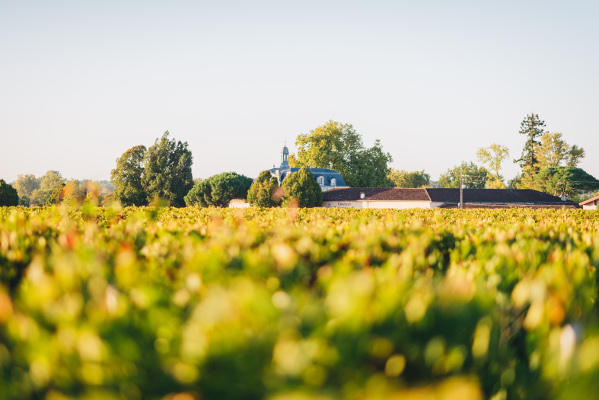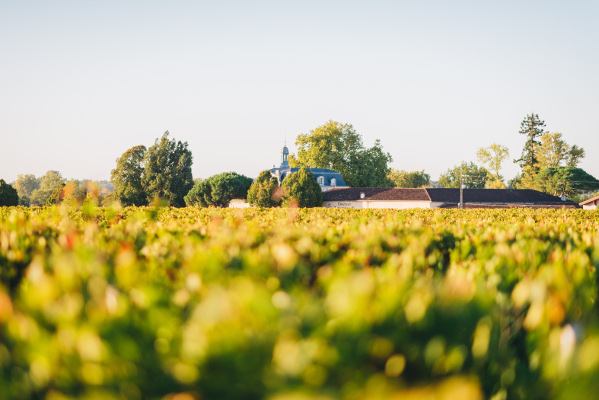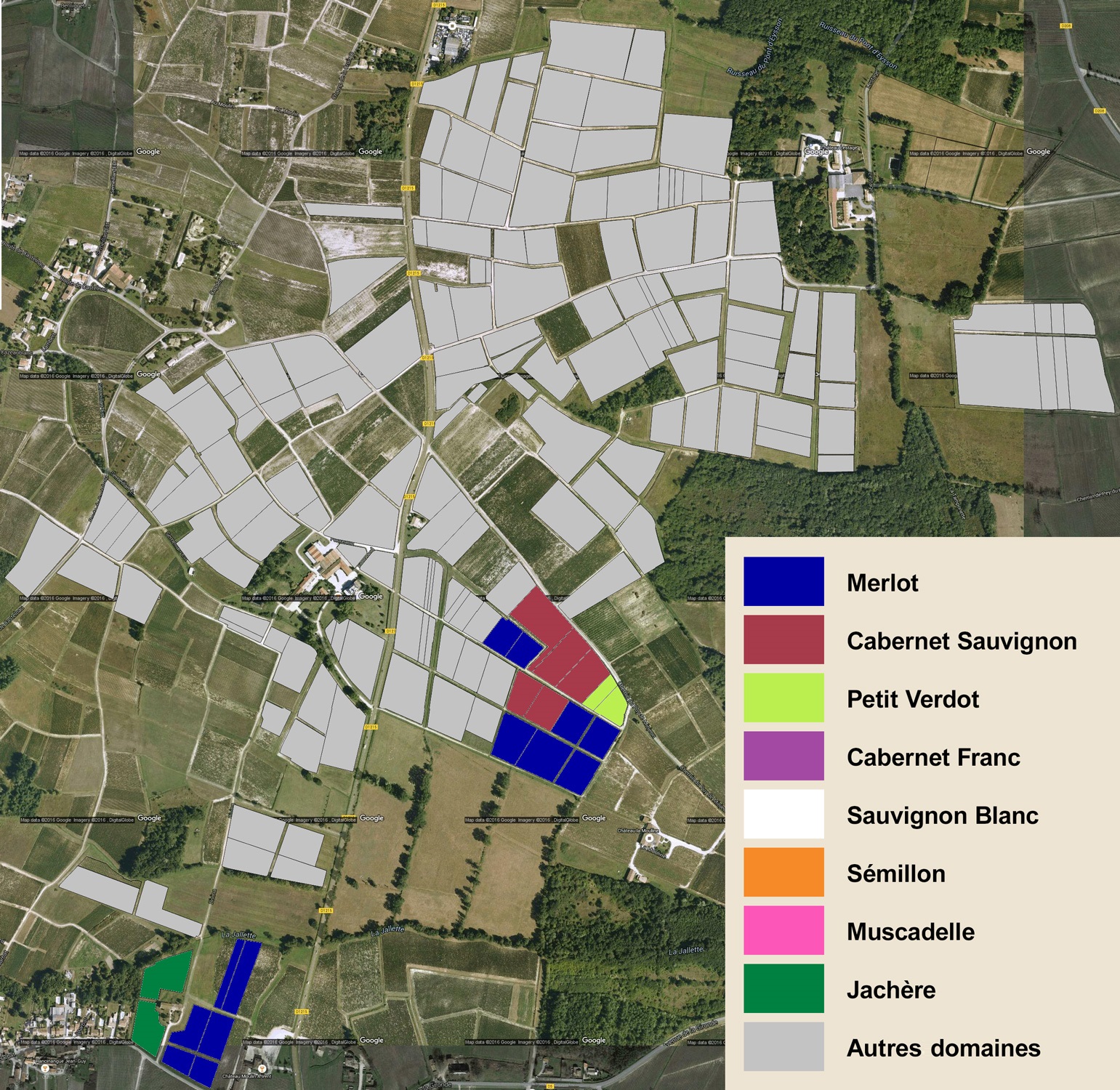 Chemin Royal
Appellation d'Origine Contrôlée : Moulis-en-Médoc
Area: 10,5 Ha
Average age of the vineyard : 14 years old
Oldest plot (year of planting) : 1965
Planting density : 7000 plants / hectare
Cabernet Sauvignon (31%)
Merlot (61%)
Petit Verdot (8%)
The cellar
The cellar is shared between Château Chemin Royal in Moulis appellation and Château Fonréaud in Listrac-Médoc appellation.
The original buildings date from the 17th century, they have evolved steadily since then and are very functional.
Important dates:
In 1962 : removal of wooden vats in favor of concrete vats from 110 to 240Hl
In 1998 :
Barrel room – Renovation, insulation and installation of an air conditioning system.
Vat room: installation of a  thermoregulation system.
Construction of a building of conditioning and storage.
In 2013: Extension of the Bottle storage (212m²) and construction of changing rooms, rest room and kitchen for staff.
In 2017 : Creation of a vat room with 10 stainless steel truncated-cone and inverted truncated-cone vats of 90 Hl each, allowing to gain even more precision in the conduct of winemaking.
For more than half a century, the estate has been dedicated to producing exceptional wines in line with the great wines produced on the Bordeaux vineyards.
Come to discover our productions, as well as a presentation of the specificities related to each vintage.
Discover