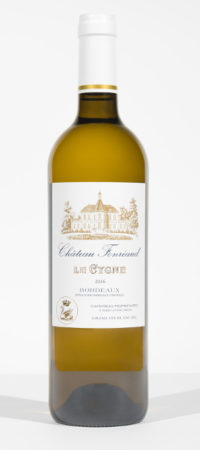 Présentation
Created at the beginning of the 20th century by the Vicomtesse de Coulogne, the vineyard of Château Fonréaud produced, already at the time, a famous dry white wine.
Called "Le Cygne", emblem of the family who built the castle, he wore, like the other white wines of Listrac-Médoc ("Le Merle Blanc" of Château Clarke and "La Mouette" of Château Lestage), a bird's name .
At the end of the 1950s, climatic hazards led to the disappearance of these white vines.
Since 1989 we have tried to reconnect with tradition by resurrecting this small vineyard.